Seit Elettronica srl
Hall: 3 Stand: 3-C116
Cutting & Spreading
Embroidery & Applique Decoration
Screen Printing, Transfers, Branding & Decoration
Labels & Packaging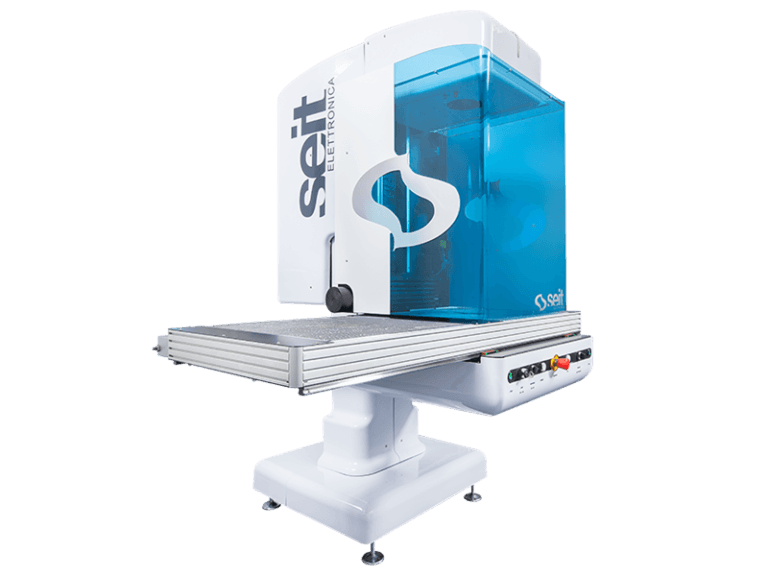 Service, Ethics, Innovation and Technology are inside our DNA since day one. All our products are made to provide better quality and the highest safety standard.
Seit Elettronica is a leading company in the production of laser machines and induction machines in medium and high frequency.
Started out in a small local environment, the company gained a leading role first in the induction sector, operating in the eyewear, dental, goldsmith and industrial fields and since 2000 in the sector of laser machines for textile and footwear industries.
Since 1979, the company has carried out the whole production cycle inside its headquarter. Thanks to the experience and the creativity of our staff working in the R&D, Electronic, Software and mechanical departments, we are able to express at its best the dedication and the love for Our job.
Address
ZI Zecchei - Via Pra Fontana 18
Valdobbiadene (TV)
31049
Italy
The laser bridge SL10 is an advanced system for cutting and engraving that utilizes the galvanometric technology, developed in over 15 years of experience. It allows you to run applications, etchings ...
Performa is the perfect solution for small to medium sized businesses that requires high flexibility for both the workable materials and for the applications.