Gemini CAD Systems
Hall: 3 Stand: 3-D85
Design Software including Pattern Making & 3D Scanning
Cutting & Spreading
Digital & Sublimation Printing
Research & Educational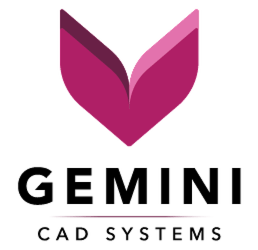 Gemini CAD Systems is a leading global supplier of technology for industries working with soft flexible materials such as textiles, composites or leather. Our activity includes research, development and implementation of software, hardware and workflow solutions for apparel, furniture and automotive, with focus on computer-aided design (CAD) and computer-aided manufacturing (CAM) applied in the cutting room.
Gemini's business is based on cross-linked fields of expertise and a collection of proprietary software and hardware equipment, built-in over 14 years of activity and continuous investments in R&D.
With over 17.000 installations, Gemini`s advanced technologies automate the manufacturing process from design to cutting for customers in more than 60 countries, providing reliable services and technical support throughout all stages.
Address
2A Tudor Vianu Street
Iasi
700500
Romania