Tajima and PulseID PulseID Retail Experiences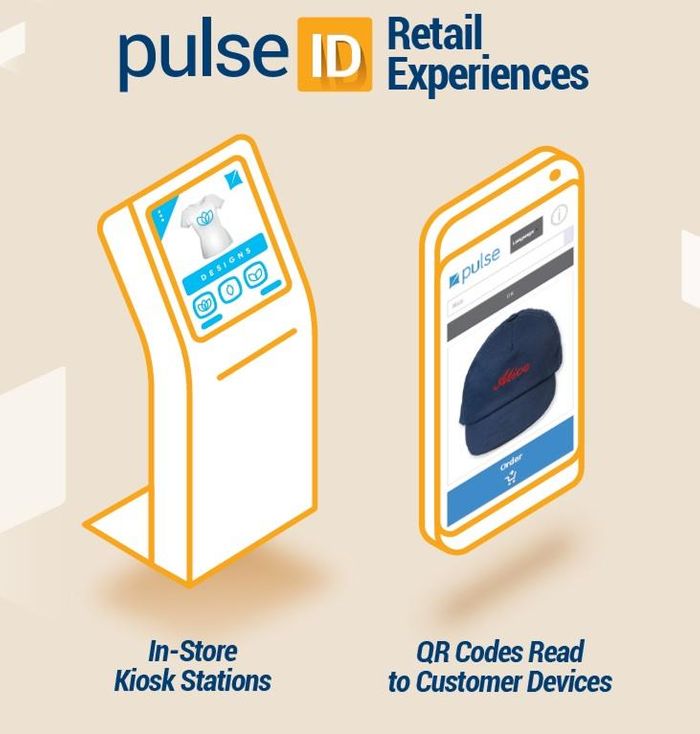 Tajima Embroidery Machines and PulseID Retail Kiosk
PulseID Retail Kiosk
· Customers personalize products using an in-store
touchscreen 3D designer.
· Choose from available garments, imprint locations and
decoration techniques.
· Once personalized, a barcode is created and can be taken
directly to production.
· Increase sales and production efficiency at the same time.
· Supports a vast product library and offers many
customization options.
PulseID Mobile Designer
· Customers personalize products from their own mobile
phones using a QR code.
· Assign unique QR codes for personalization to any of your
products.
· Personalize text, font and color for embroidery, digital print
and engraving.
· Provide a unique customer experience to elevate sales.
· Differentiate yourself from the competition with cutting
edge technology.
PulseID Custom Retail Solutions
PulseID software has been installed for embroidery, digital
print, laser and rotary engraving in some of the largest
companies around the world. Pulse offers custom software
options to meet any of your unique decoration or
production challenges.
www.pulsemicro.
https://www.youtube.com/watch?time_continue=8&v=IMKZq0G25pM&feature=emb_logo