24 Jan 2020
Sustainability lessons from the sportswear industry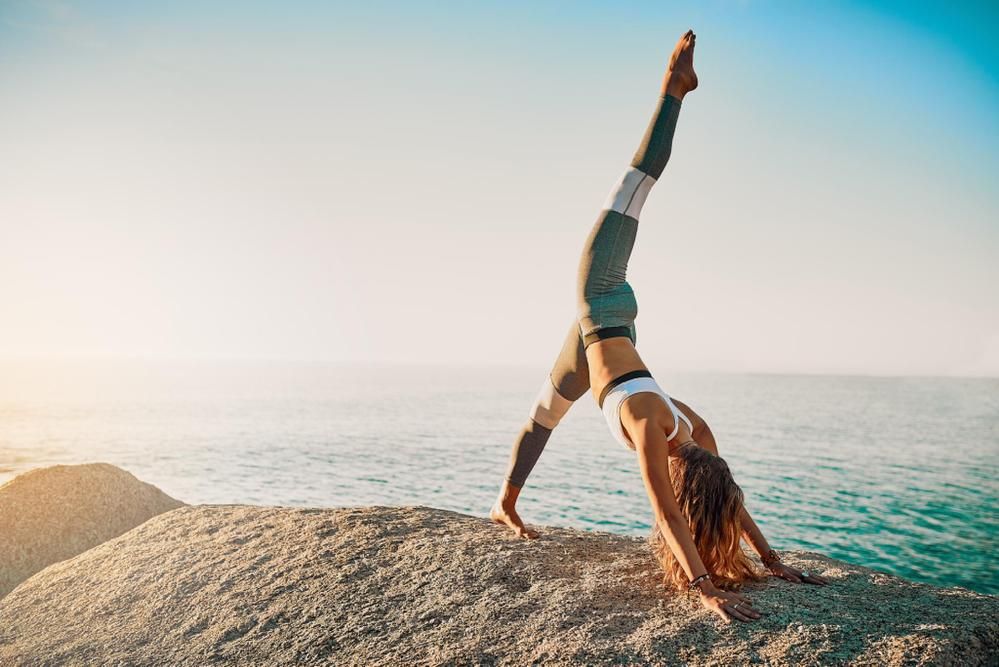 Over the past few years we have seen sustainability practices in the fashion world gather pace in response to increased awareness of its environmental impact. It's no surprise that millennials are playing a big part in driving this shift, as ethical issues have a major influence on what they buy and how they buy. They take full advantage of the broad choices available to them, they are eager to make comparisons and they will not hesitate to drop a brand if its ethics are not aligned with their own.
As millennials are the most significant consumer group in fashion and sportswear, it's important that manufacturers and retailers in these industries understand how important the sustainability issue is to them, and how it could make or break sales. Fashion industry mogul Stella McCartney hit the curve early: having sustainability at the heart of the brand's ethos is now part of its reputation and arguably a key factor in its success. Patagonia, the forty-something year old outdoor sportswear brand, is another prime example, going so far as to say that it is "in business to save our home planet" and comprehensively setting out on its website the core values that make it stand out from the crowd.
Sportswear is the biggest growth sector in apparel manufacturing, and as such, many of the innovations enabling more sustainable on-demand garment production are to be found here. Digital textile printing is a catalyst in the wholesale change that supply chains are experiencing, as they shift from supply-led to demand-centric operations. Not only does inkjet allow for the direct-to-garment customisation that is now required almost as standard across items from football strips to Adidas trainers, it offers the short-runs and fast, lean and flexible production that helps to significantly reduce waste. It is also driving competition in the marketplace, with new digitally-native entrants investing in nimble, on-demand production models from scratch, and selling via e-commerce and social media platforms.
Aside from the manufacturing process itself, consumables are the other part of the equation when it comes to sustainability. H&M, Burberry and United Colors of Benetton are just some of the big names signed up to Greenpeace's Detox campaign, which requires manufacturers to eliminate harmful toxins and chemicals from the supply chain. Brands now have more choice than ever when it comes to sustainable textiles. Alternative materials such as bamboo are being used for sportswear fabric, as demonstrated by specialist brands such as Tydl. Patagonia has a web page dedicated entirely to "Materials and Technologies", covering everything used in its products from organic hemp to Yulex, a plant-based neoprene alternative used in wetsuits. Ink technology is also playing its part, with Greenguard-certified textile options helping to paint a far more environmentally friendly picture of the future.
It's clear that the sportswear sector has perhaps the most heightened awareness of its environmental impact. Selling to everyone from sports fans to sports professionals, these groups are health conscious and more discerning when it comes to the environmental impact of their choices. Suppliers to the sportswear industry must understand that, whether they are printing the badges and sponsorship logos for football shirts or designing the packaging for sports shoes, their offering will be scrutinised by brands who are managing every aspect of their supply chains to ensure the highest possible standards of environmental protection. Those suppliers that minimise their environmental impact will be rewarded with new opportunities in the sportswear industry, as consciousness among consumers continues to grow.
Sustainability will be a key theme in the conference programme within the Sportswear Pro Forum. For more information and to register visit https://www.sportswearpro.com
For free entry use code SWPM204, which will also grant you access to co-located shows FESPA Global Print Expo and European Sign Expo.